On January 6, 2018, Nike with it's strategic partner YYsports held the grand opening of Nike Kicks Lounge Experience shop in Beijing U-Town shopping mall.
As the first Nike Kicks Lounge Experience shop in China, and the secend in worldwide, This shop added Kicks Lounge's store image, which was mainly focus on sneakers. Inceasing the clothing categories, at same time, bringing sports and street culture together, shows a popular sports lifestyle.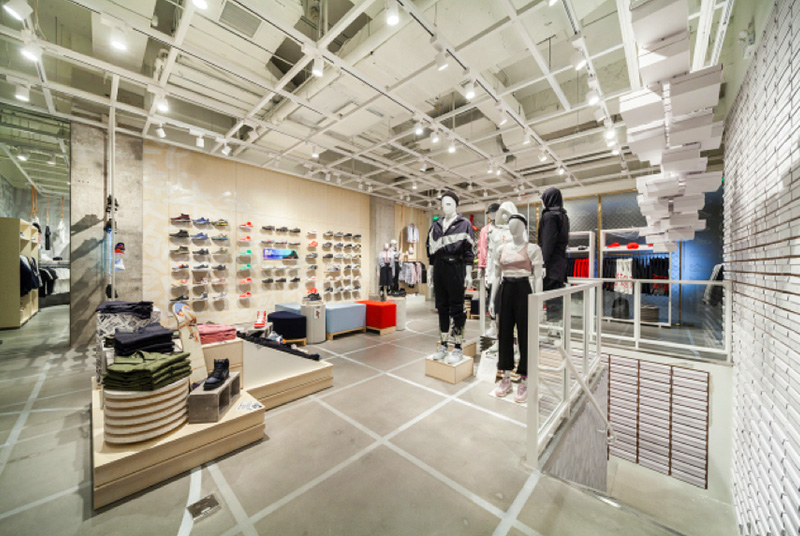 Different from other Nike Kicks Lounge experience shop, This shop's decoration filled more street culture and Beijing characteristics. When you get in the door of first floor, first of all you can see the well-known graffiti art team's work, which based on Nike's four pairs of classic shoes. The inspiration is coming from hiphop culture's elements:graffiti, rap, street dance and DJ.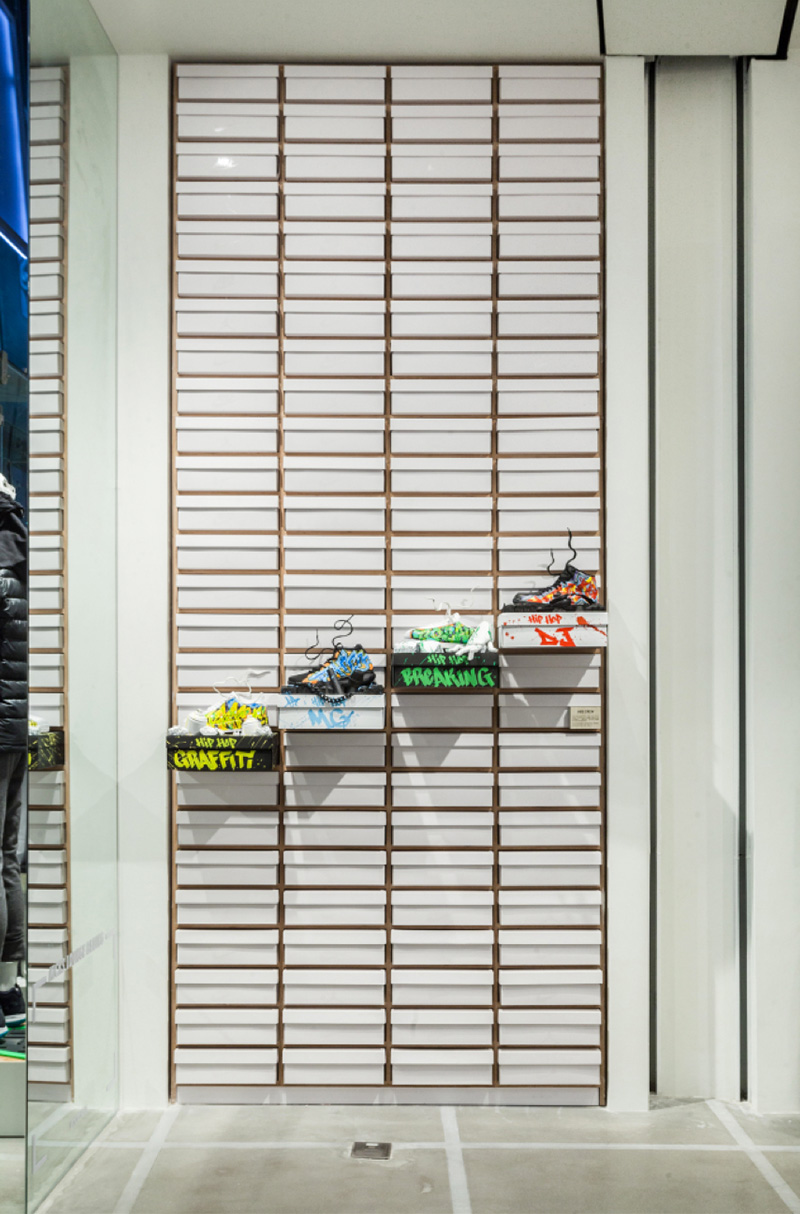 NIKE BY YOU area, famaous illustrator specially designed for the shop, use Beijing elements combined by consumers favorite patterns. Designer display Beijing's characteristic from different perspective, through NIKE BY YOU service, brings consumers more connective with the city.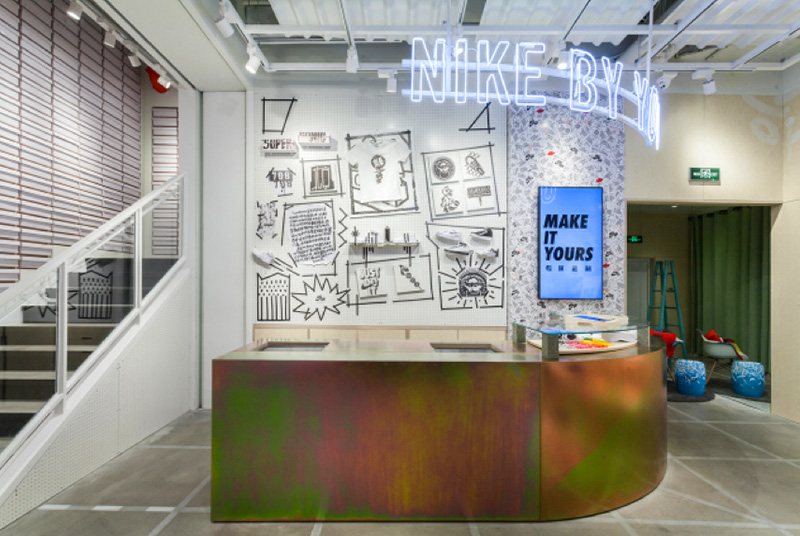 The second floor's background wall also full of unique style. The wall use four words:"Sneakerhead","attitude","passion","street", which perfectly match the character of Kicks Lounge. Mix the black and white Chinese letter with graffiti style, which can give consumers a brand new feeling.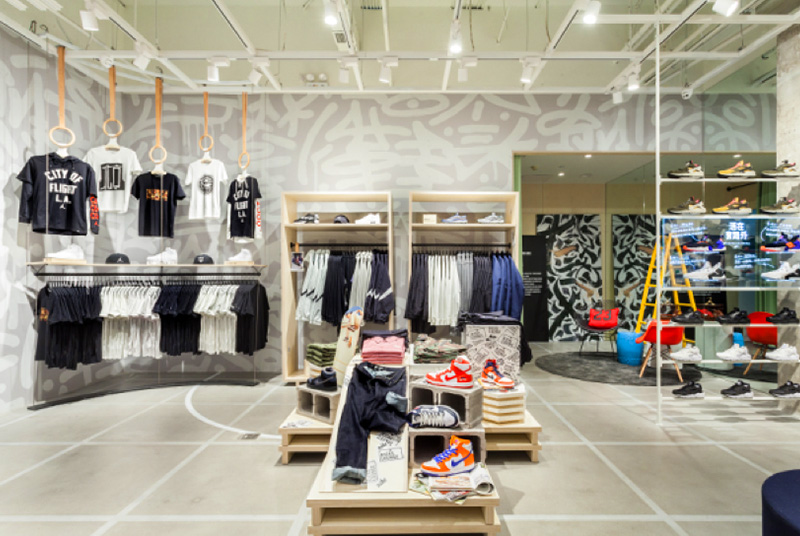 In addition, the Kicks Lounge experience shop will held collaboration activity with artist regularly, Inviting local designers to create a mix style of Beijing's characteristic.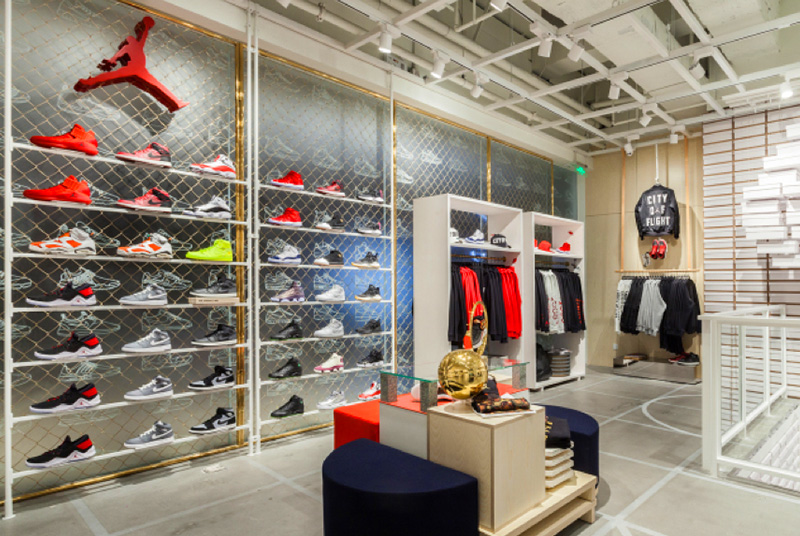 As China's largest sportswear products retail and agents, YYsports and NIKE have more than 10 years of cooperation history. The opening of Beijing U-Town Nike Kicks Lounge Experience shop will provide consumers with more diversity products and services, and create a brand and channel common prosperity of the new situation.