On the third weekend of July, 2017, JORDAN 9 GUANGHUA store in Beijing World Trade Center, the first JORDAN store in Hebei province made grand opening. The opening was held collectively by YYsports and its strategic partner NIKE (JORDAN brand).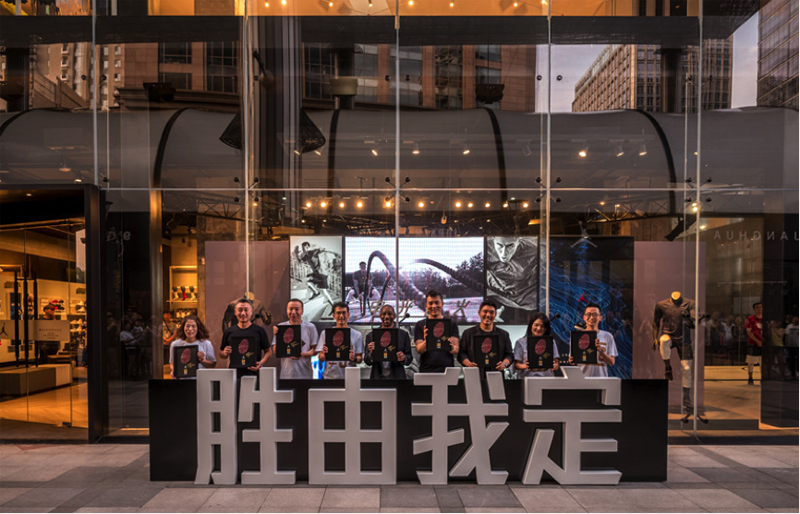 2017.7.15 JORDAN 9 GUANGHUA store in Beijing World Trade Center opened.
In July 15, 2017, YYsports by cooperating with its strategic partner NIKE (JORDAN brand) launched Asia's largest JORDAN flagship store -- JORDAN 9 GUANGHUA. It was officially opened in Beijing World Trade Center. The place has a unique Basketball culture and brings consumers the latest and most complete range of products and brand new upgraded personalized service of JORDAN as well as creating the headquarters for the Beijing basketball enthusiasts to exchange information. The opening is also a celebration to JORDAN's extraordinary two decades in China.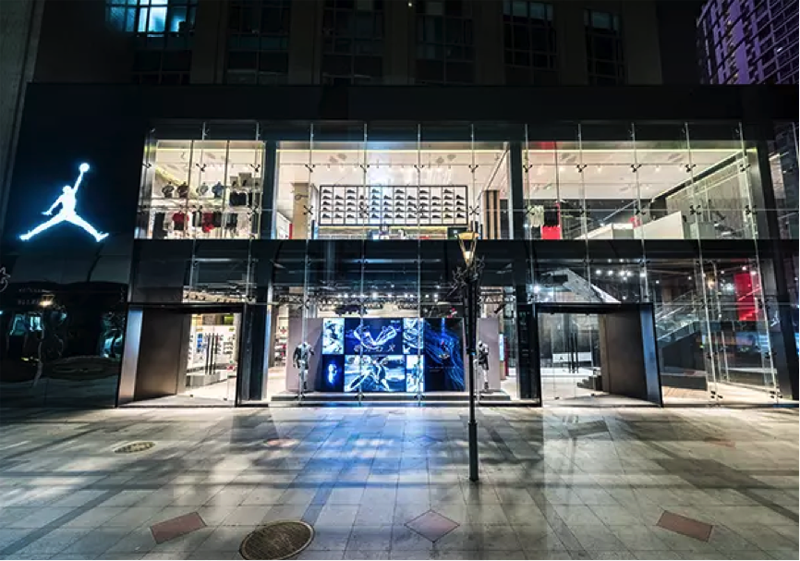 Larry Miller, JORDAN president, Mr. Lee Shao-Wu, CEO of YYsports and some important guests attended the opening ceremony.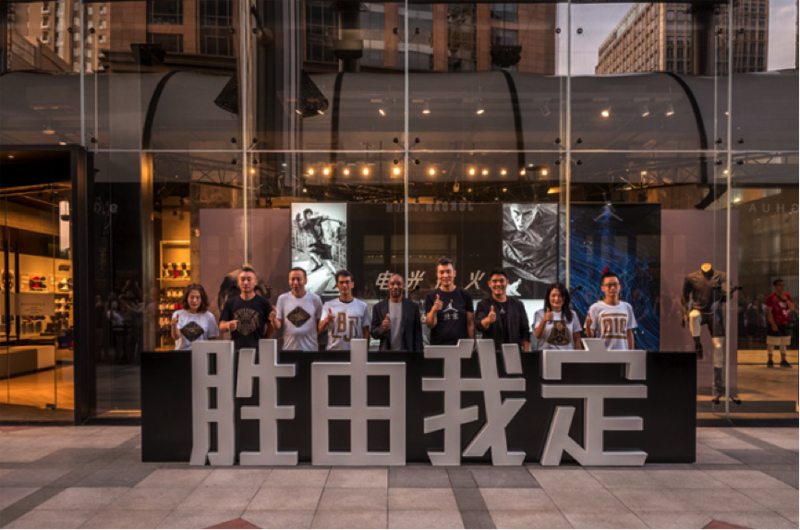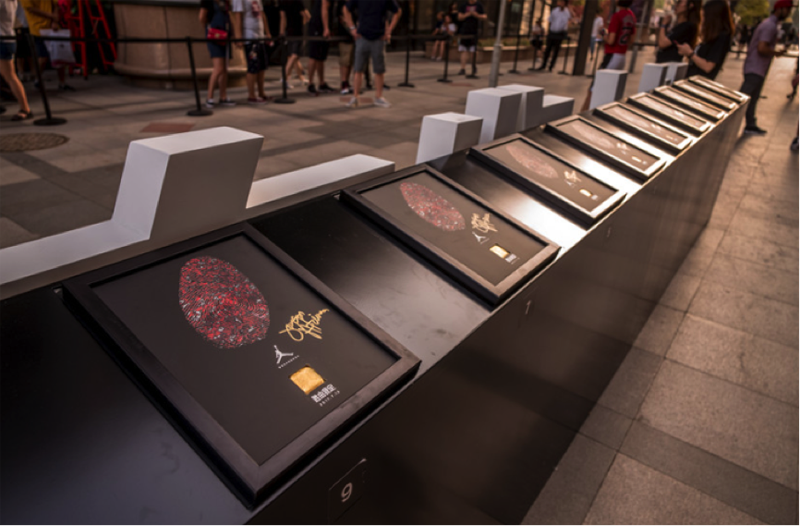 JORDAN 9 GUANGHUA is not just a shop to provide products, but also the capital of basketball fans to challenge themselves and pursuing excellence: the physical retail stores linking with adjacent basketball courts and online services combining with offline one. JORDAN 9 GUANGHUA built an experience station for Beijing's "Hard Boiled Man" and "star" to learn from each other here and pursuing excellence. Basketball near the shop has been renovated, and its linkage with the physical store will provide consumers with equipment from the purchase to try to fit on.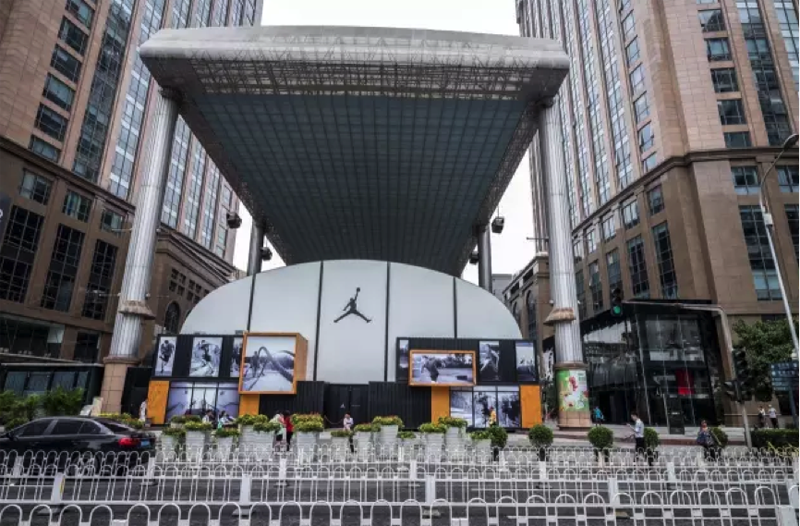 JORDAN 9 GUANGHUA Shops and adjacent stadiums create a one-stop experience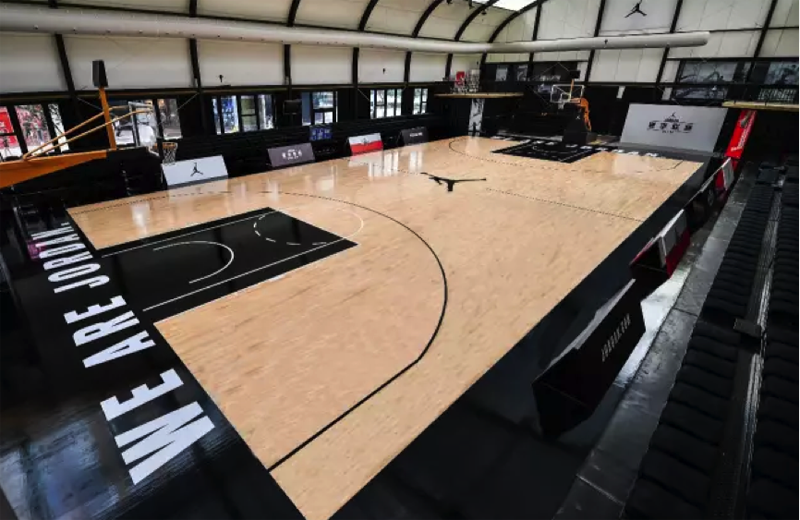 JORDAN 9 GUANGHUA Court
On every weekend, the stadium will be transformed into JORDAN FLIGHT CLUB service site. JORDAN provides members with shoes fitting-on, Elite Challenge Competition and other member services and events. And the shop not only contains full range products including the actual combat, training, sports life. Setting of the "FLIGHT LAB" also allows consumers to simulate the basketball scene in the store and directly experience JORDAN products.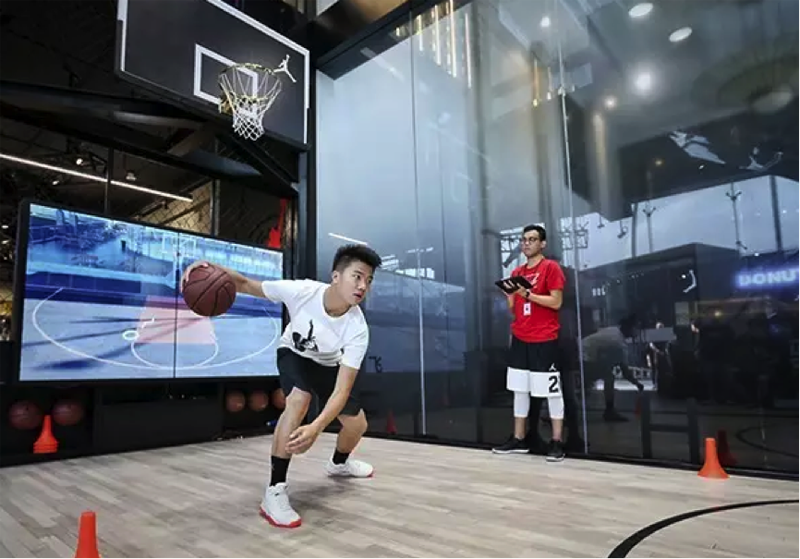 Flying experience space(FLIGHT LAB)
From shop design to service, JORDAN 9 GUANGHUA not only conveys the spirit of the brand, but also reveals sense of Beijing culture. In the past two decades, basketball enthusiasts in Greater China are not only attracted by JORDAN brand products, but more importantly, they have been inheriting and passing through Michael Jordan "WE ARE JORDAN" spirit. Artist Jayson Atienza, inspired by the "WE ARE JORDAN" and "Flying in Beijing", created eyes-catching art works in JORDAN 9 GUANGHUA shop. And custom services of JORDAN 9 GUANGHUA are also full of Beijing characteristics. Consumers can not only choose the classic brand patterns, but also can choose the Beijing theme patterns inspired by local basketball courts and landmarks for the first time.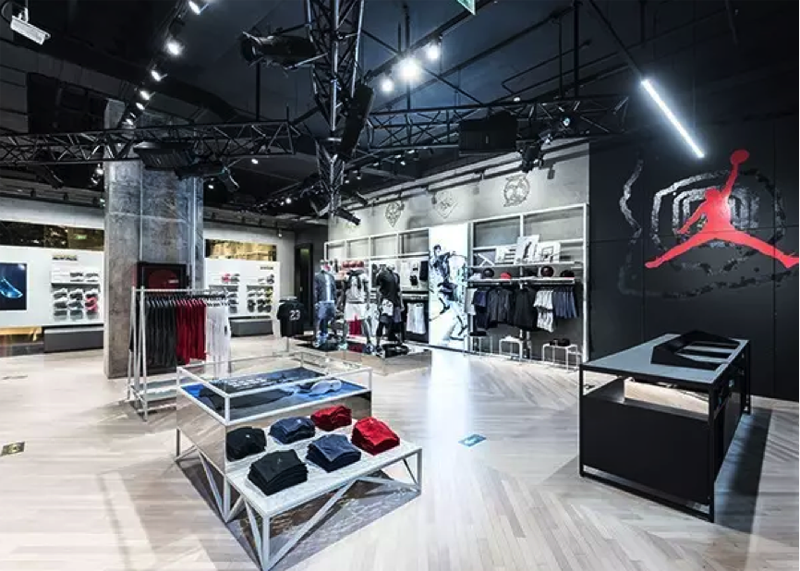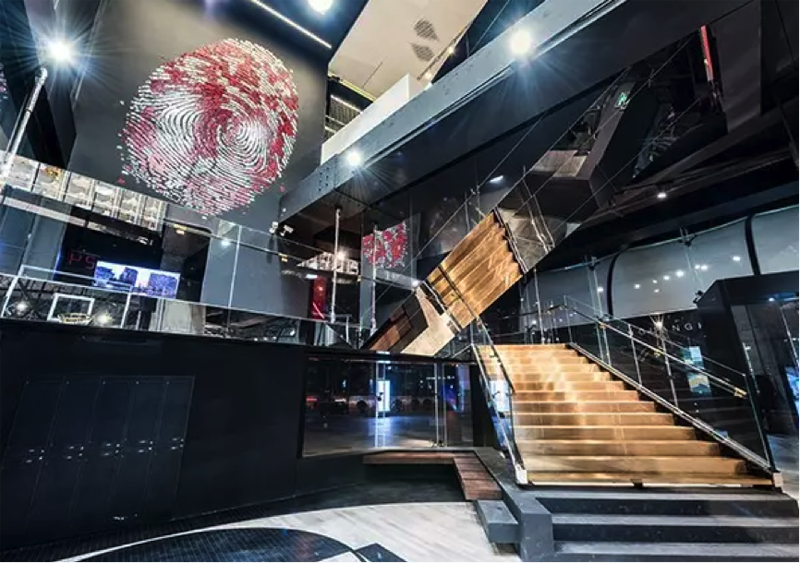 The works of JORDAN 9 GUANGHUA are inspired by " Flying in Beijing " and " WE ARE JORDAN"
"In this city, JORDAN 9 GUANGHUA makes the vision of the brand become a reality: we tribute to the experience of the consumer," said Larry Miller, president of the JORDAN brand, who came to Beijing for the opening ceremony. "Now, we define the present and also creating the future."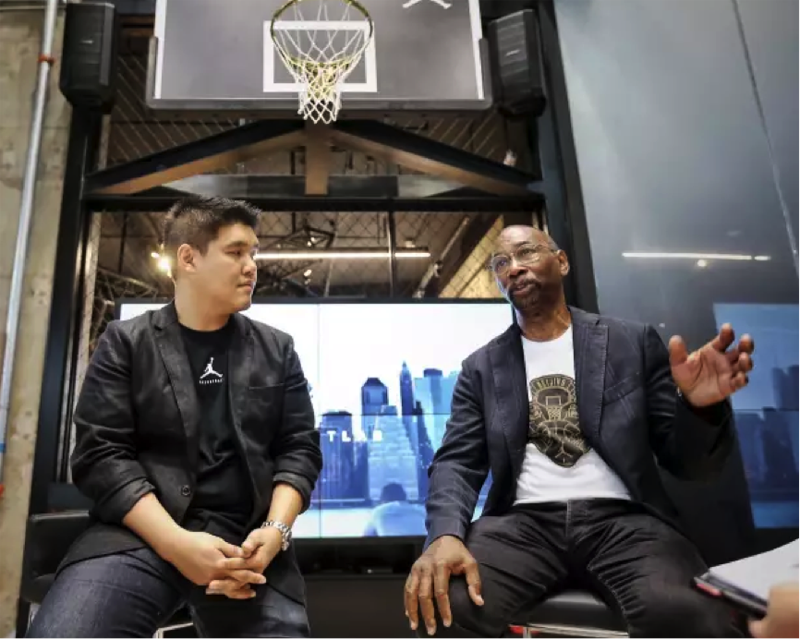 JORDAN brand President Larry • Miller and JORDAN brand Wei Dunxiang, general manager of Greater China to explain the brand concept.
2017.7.16 First Jordan Store in Hebei Province had a grand opening.
In the afternoon of July 16, 2017, Nike and its strategic retail partners YYsports jointly opened Hebei's first Jordan store which is settled in Yunshui Ark gold business circle, Zhongshan Road, Shijiazhuang, and held a warm opening ceremony. The Activity is themed with "Inherence of Flying Will Never Cease" and recorded Michael Jordan's legendary basketball career in everywhere.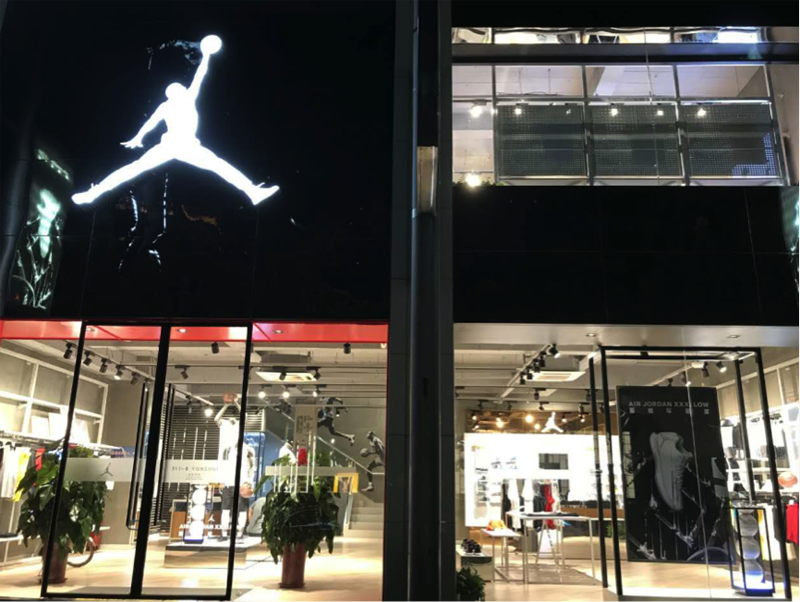 LEE, Shao-Wu, the CEO of YYsports , Mr. Men Lijun, vice president of Greater China, NIKE, general manager of North West and a number of heavy weight guests cut the ribbon at the opening ceremony of the first Jordan store in Hebei Yunshui.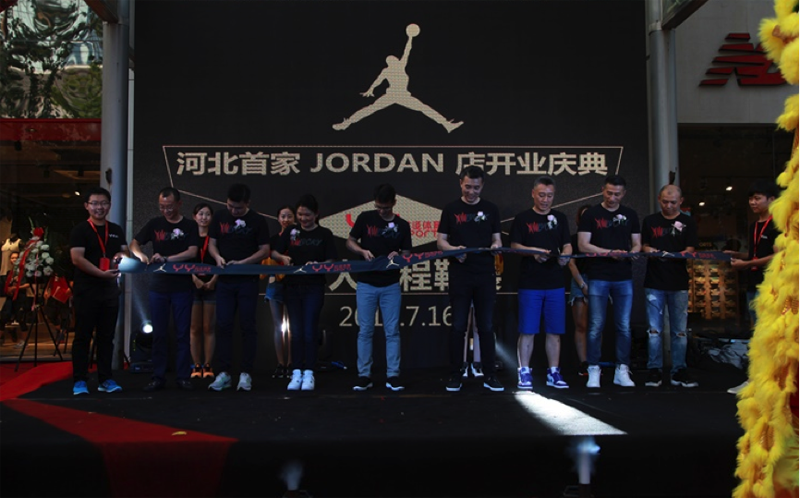 The CEO of YYsports Mr. LEE Shao-Wu opening speech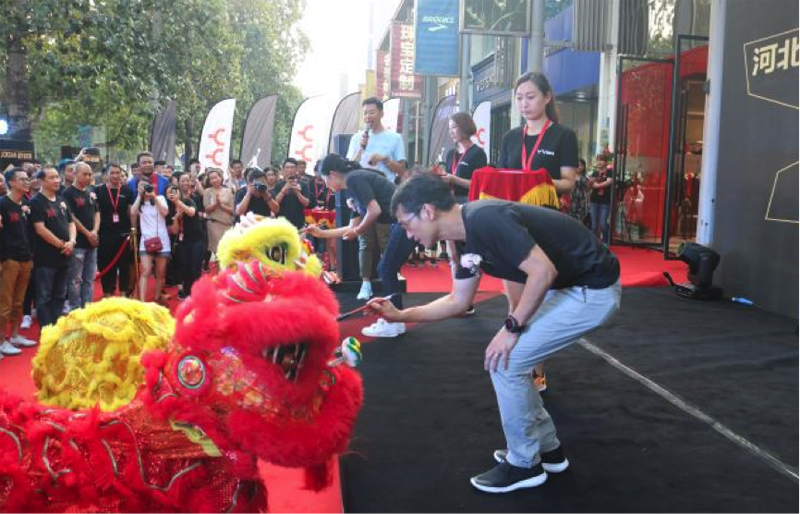 LEE, Shao-Wu, the CEO of YYsports is drawing eyes for the imaginery lions
The opening of the first JORDAN store in Hebei provides a new concept for basketball amateurs, a collection of shops for recreational sports equipment, with a total area of 419 square meters.The first floor is a multi category, new season display area. The two floor is basketball equipment area, training area, sports living area and children's shoes area.The store environment is well displayed and full of vitality in a professional and athletic atmosphere.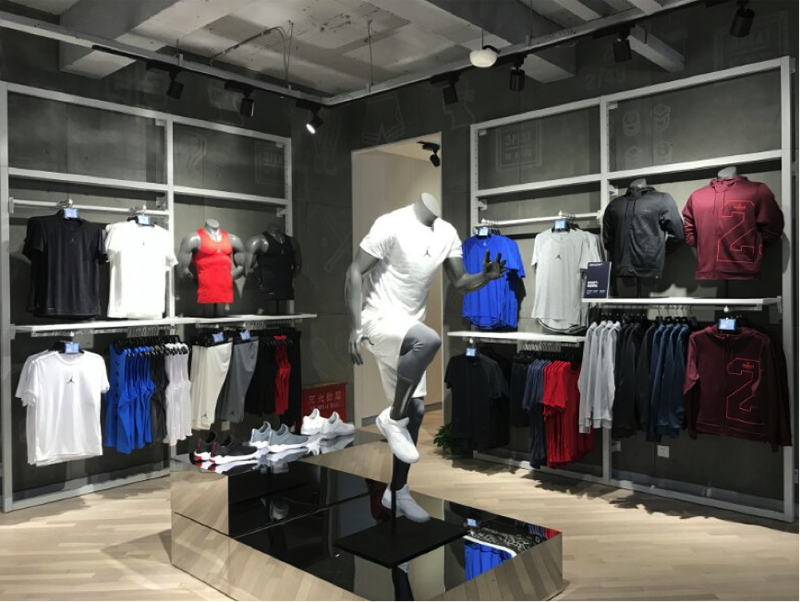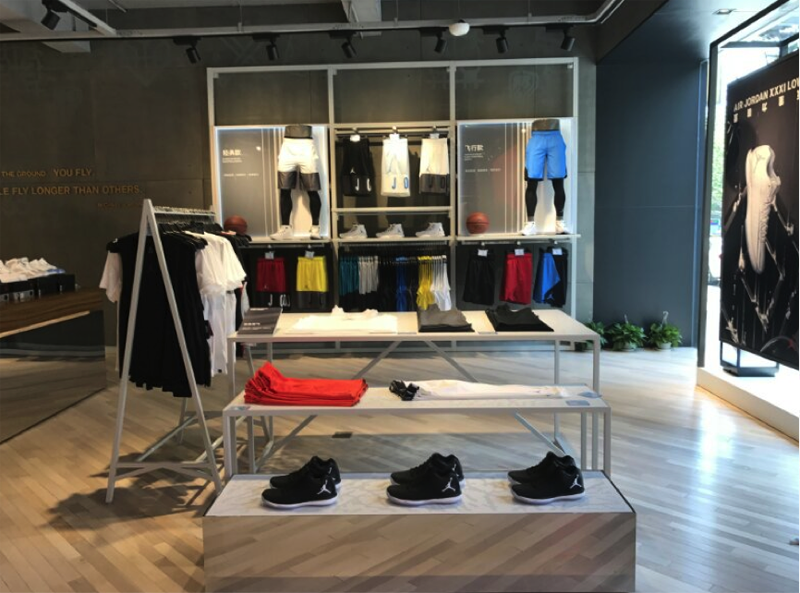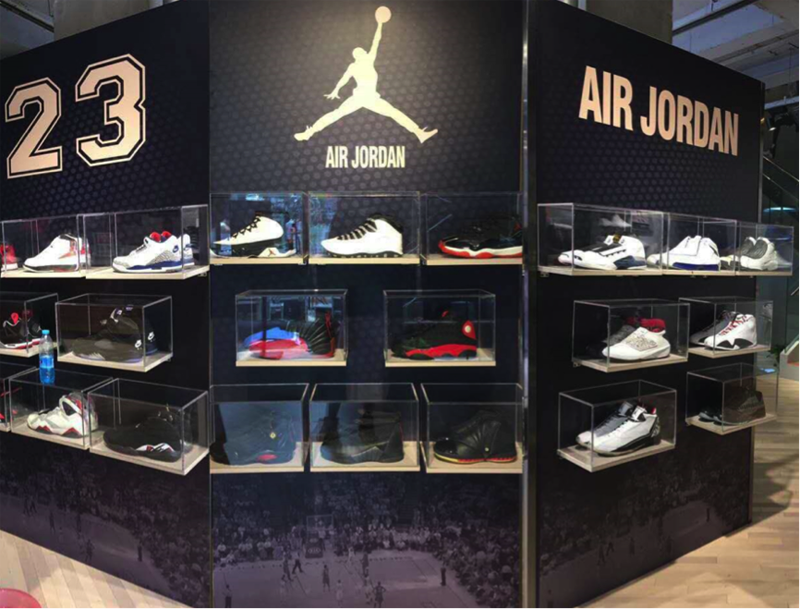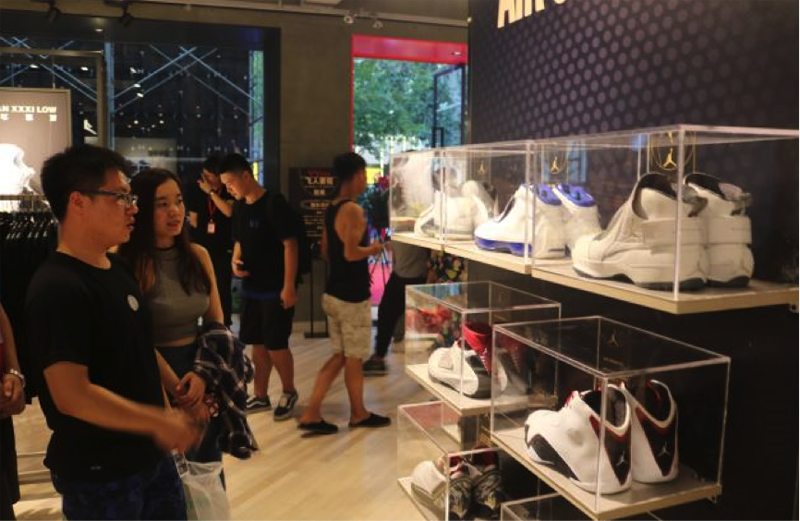 Hebei, the first Jordan shop for the sports retail industry set a benchmark, in response to the "national fitness, Integrate exercise into life " health concept.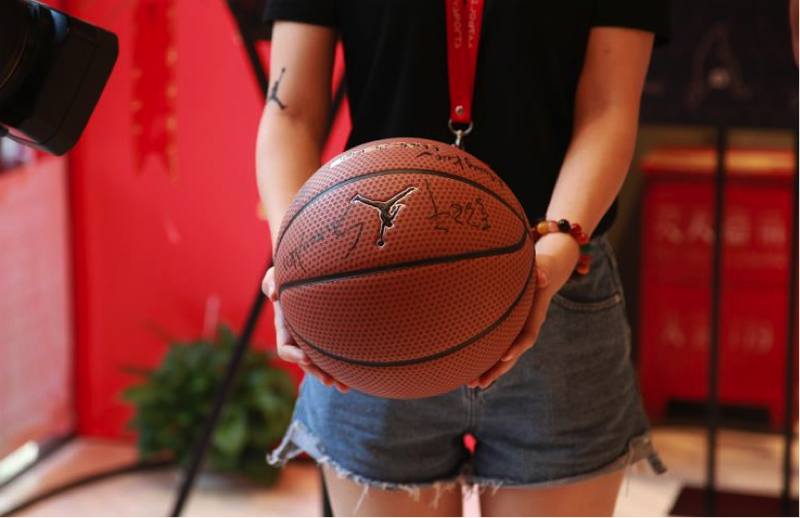 As one of the leading retailers in the China sportswear market,YYsports and NIKE have more than 10 years of cooperation history. The two JORDAN stores opening also realized sports retail self subversion and innovation.In the future, I believe the two sides will undertake more resource docking, channel construction and product development cooperation.To provide customers with personalized, fashionable, diversified products and services, and create a brand and channel common prosperity of the new situation.