On March 25th, 2017, Pousheng International (YYsports), cooperated with its strategic partner adidas, opened the largest TERREX outdoor flagship store in Shenyang Middle Street Yundonghui Sports City. The strong entry marks the first adidas TERREX outdoor flagship store in Shenyang.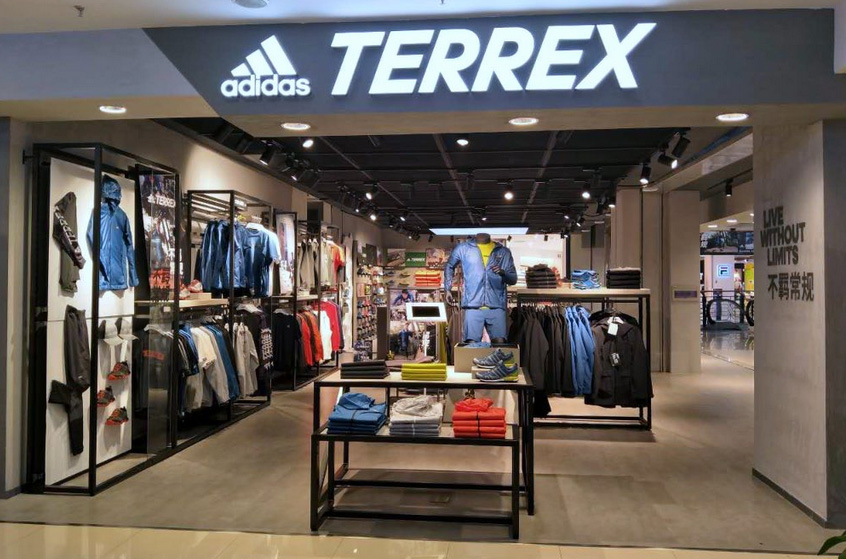 As a professional outdoor sports brand, adidas TERREX encourages outdoor enthusiasts to challenge themselves, to realize their potentials and to find a better own whilst practicing. No matter in which event, such as rock climbing, cross-country racing, mountain biking, mountain skiing, canoeing and mountain climbing etc., adidas TERREX would remain to deliver the LIVE WITHOUT LIMITS attitude, encouraging outdoor creators to break limits and to build their own path towards outdoor sporting.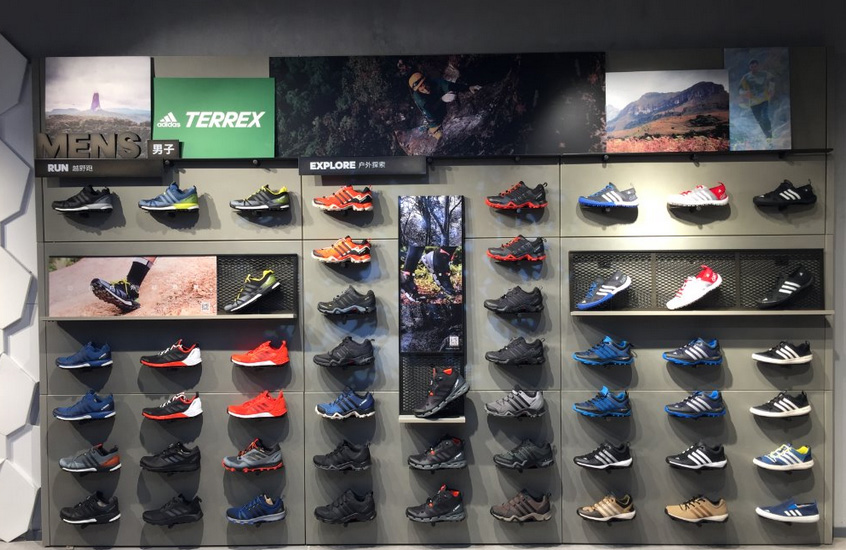 The leaders of Pousheng International HQ and adidas stepped into the adidas TERREX section in YY Sports store, Shenyang Middle Street, for the grand opening. During the ceremony, they sent their hopes and blessings to the staffs of the newly opened shop. Till the end of 2017, Pousheng International and adidas will open 50 adidas TERREX stores throughout the country, and the number will reach 600 by 2020. By means of the plan, the two companies aim to provide a rather superior and various option of equipment and service for outdoor enthusiasts.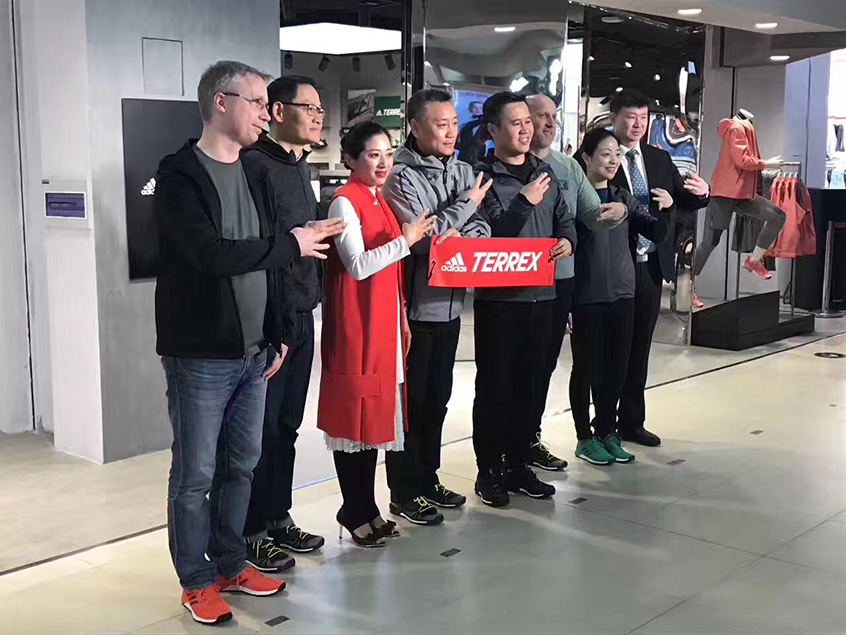 Launching the adidas TERREX in Shenyang means that the local outdoor lovers can conveniently purchase professional sports equipment from adidas, which in the same time, meets the value of YYsports --- continuously build particular channels that provide high-quality sports services and products, in which customers are able to enjoy exercising in their everyday life and so as to remain their enthusiasm in sports. In the long run, YYsports will enhance the collaborations with adidas TERREX, and continue to lead the outdoor sporting retail industry.