On Dec 3rd, 2016, the redecorated YYkids and adidas shops freshly opened in YYsports Qingdao Licang Jingkou Sports City, owned by Pousheng International. Located in the economically prosperous Licang District, Qingdao, the superior spot of the sports town can be easily accessed.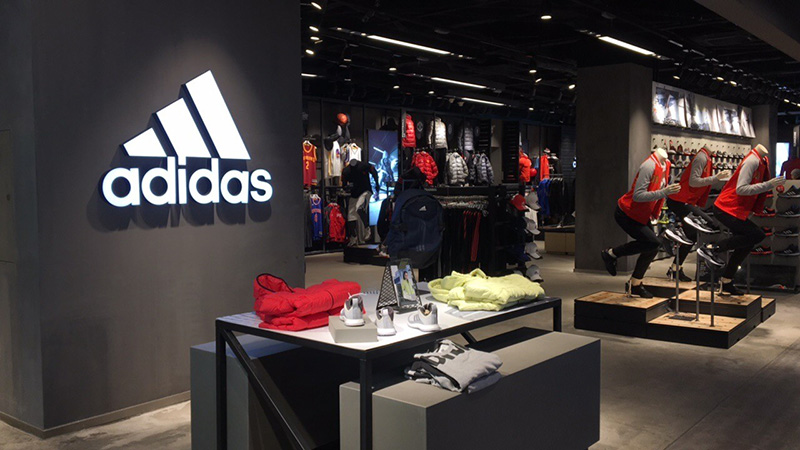 The adidas store extended the typical style of the brand. Painting with the classic black and white, the simple and stylish space abundantly presents the professionalism of its sports products. If you follow the illustrations, you would find the clear divisions, ample categories, which satisfy consumers' needs in all walks of life.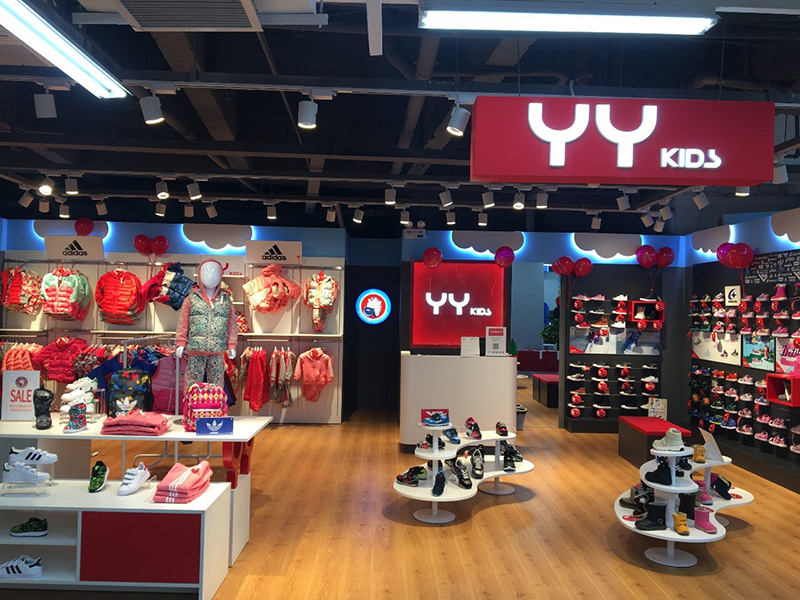 YYkids is a sports and leisure store with brands including NIKE, adidas, PONY, SKECHERS, ASICS and so forth that focusing on kids wear. The decoration is rather tender --- light pink and blue toned the color, aiming to offer a relaxing and pleasant shopping environment for customers.
Pousheng International aims to continuously build particular channels that provide high-quality sports services and products, in which customers are able to enjoy exercising in their everyday life and so as to remain their enthusiasm in sports. Therefore, the store opening can also be seen as a presence of our mission. We hope every single customers shopping in our stores, can receive not only our exquisite and fashionable sports products, yet the long-lasting enthusiasm towards sports.