On December 10th, international sports brand adidas, together with its strategic retail partner in China, Pousheng International( Sub-channel brand YYsports) opened Fuzhou 817 adidas MEGA flagship store, strongly entering 817 Road, golden area of Fuzhou, with the theme of "fashion is immortal, continue with the past and open the future".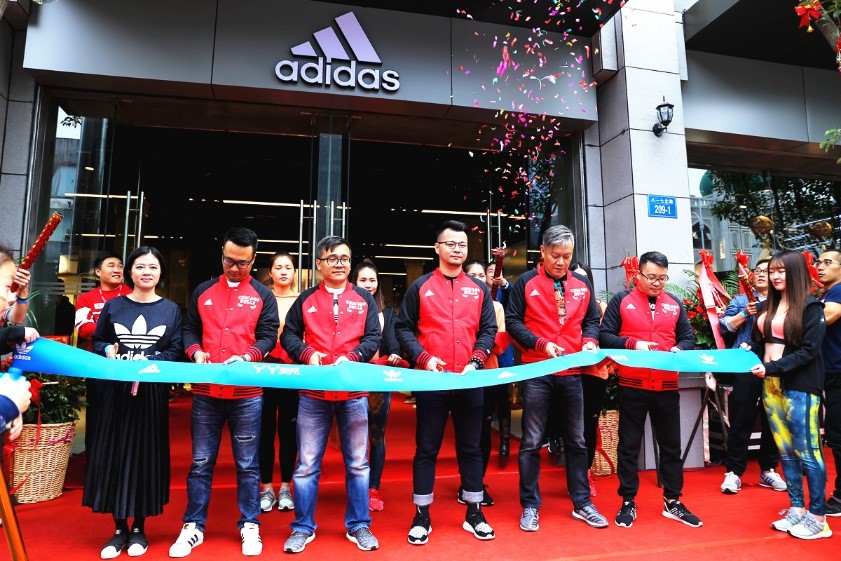 Mr. Guo Baiqi, adidas Brand Director of Pousheng International Brand Merchandise Department, Mr. Li Tong, adidas South District Retail Operation Director, Mr. Lin Jun, General Manager of Fujian District, YYsports and other honored guests warmly cut ribbon for the opening ceremony of Fuzhou 817 adidas MEGA flagship store.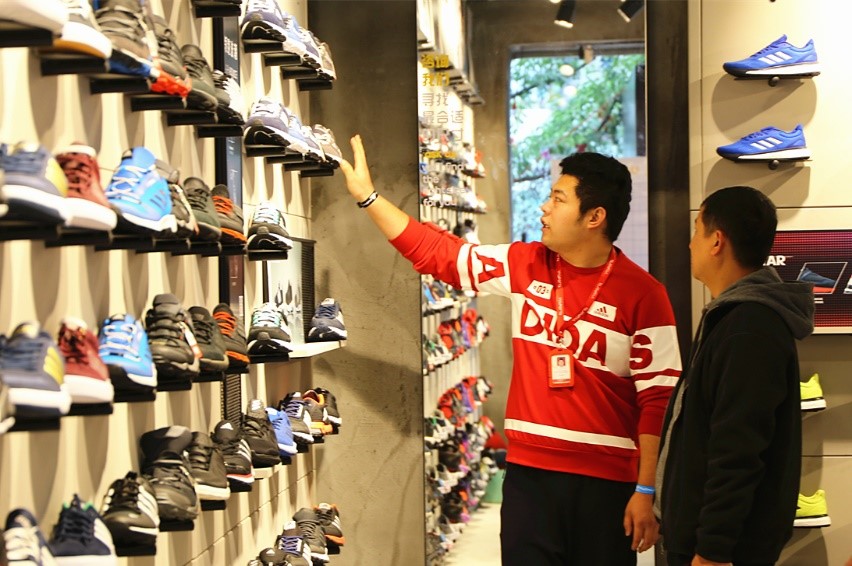 The flagship store is a multi-functional fashion shopping experience center, which covers adidas, adidas original brand counters and fashion blocks. In the fashion blocks, we provide a variety of exercise and entertainment facilities, including CD street dance club, golf experience center, VR experience hall, space basketball court and so on. Customers can experience the pleasure of golf, play on the space basketball court happily and dance in the club at ease.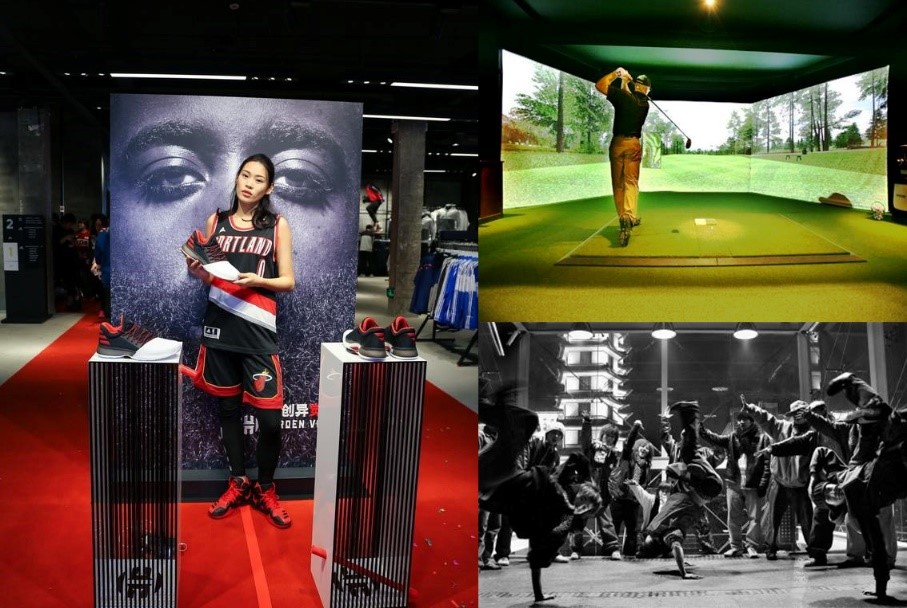 Fuzhou 817 Road is not only the core protection area of the historic city, but also the cradle of Fuzhou fashion culture. Adidas MEGA flagship store's entry into this"fashion landmark", not only respects and inherits the traditional culture, but also shows that YYsports are always going with the tide and forging ahead with determination. Under the circumstances where old sports style is extremely popular, adidas original, adidas classic old sports style brand, is certain to become an important fashion part of 817 Road, Fuzhou. This also accords with Pousheng's enterprise mission of "provide best goods and all-round shopping experience and service to customers in both sports and leisure field."